America has had enough of the frontrunning superstars.
It's officially Denver's time.
The Nuggets have built a championship contender the old fashioned way. It's the only way Denver could. In a league driven by stars, the stark reality for an NBA team located in Denver, Colorado is that they're not a "destination city" for top NBA talent. The Nuggets will never be able to recruit the LeBron's and KD's of the world to play in Denver.
That's just a fact.
But this way is better.
This way is more rewarding. This way requires buy in from everyone in the organization, from the top down.
It requires a coach who has built a culture around accountability, and picking your teammate off the floor. A coach who doesn't take slights from the national media lightly.
It takes an unselfish superstar. A 2nd round pick from Serbia selected during a Taco Bell commercial. A guy who puts team success before individual accolades. It takes a 1 of 1 savant with the basketball in his hands who's doing things every single game that make you say, "Not since Wilt…".
It takes a former #1 recruit, some calling the next KD, overcoming THREE back surgeries before the age of 22. A guy who has matured beyond what we all thought possible. A dude who can give you 30 on any given night if he wanted to, but has bought in completely to the one and only goal of winning a championship.
And finally a guy with the heart of a champion. A playoff riser. A guy who has shown to be a superstar in this league, only to be torn from the sport he loves for 2 years with a devastating leg injury, and then come back again and prove to everyone he wasn't just a product of "the bubble". A guy with a chip on his shoulder so big, he's the only one capable of carrying that weight.
So for the idiots who can't comprehend a fat white boy becoming the best player in the NBA, the fanboys who tweet from their mom's basement about how boring a Nuggets led NBA finals would be, and the dick-riders who cheer for whatever team LeBron is on.
You can shove it.
Because the Denver Nuggets are America's team.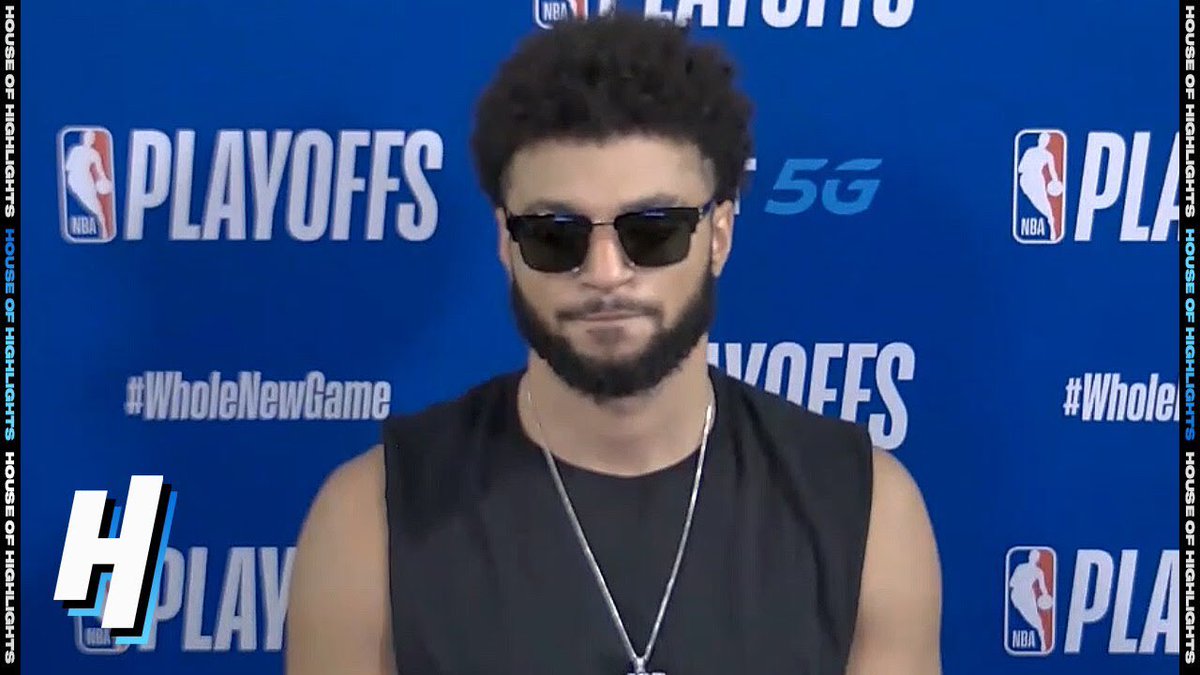 Deal with it.
-MustacheMan