First of all, let's start with the swag. Cuz Joey B's drippin with it.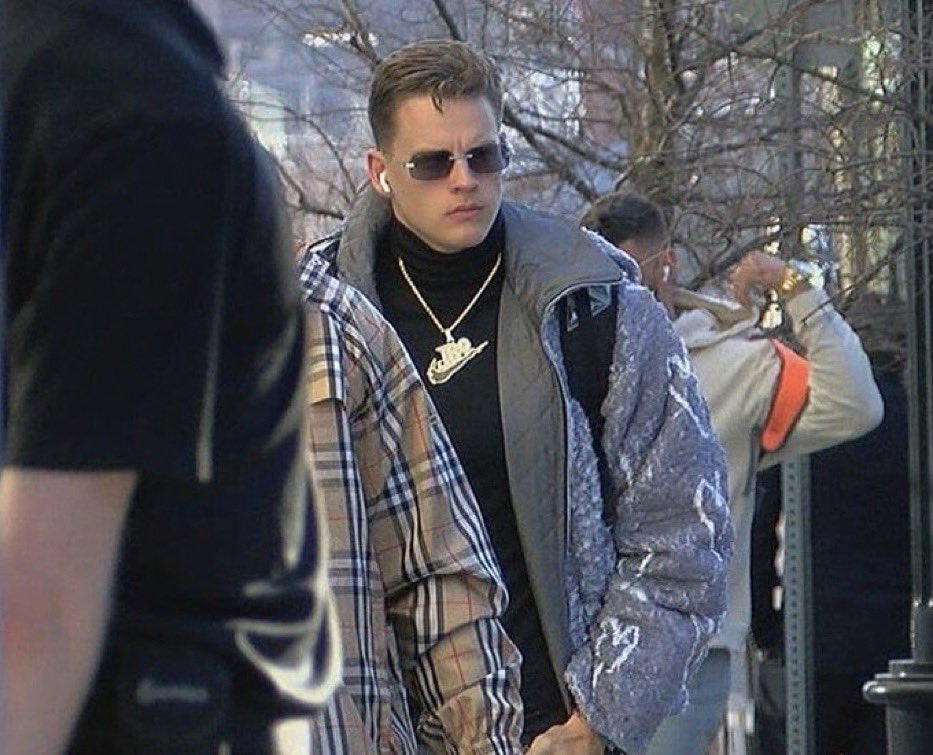 Even going back to his college days, a whole 2 years ago, Joe knew what the people wanted.
He's a cigar guy.
And who doesn't love a good cigar guy?
But it's not purely the swag that makes Joe Burrow so likable. It's what he does on the field.
I mean how does he keep doing this shit?!?!?
This dude is incredible.
Those 4 plays would be a career worth of highlights for anyone else. Joe Burrow's only in his second year…after losing half his rookie year to a torn ACL. Unbelievable.
So who is Joe Burrow anyways?
Well…he's exactly who the Cleveland Browns thought they were getting when they drafted Baker Mayfield.
"The Savior of Cleveland," Baker Mayfield was dubbed. The #1 overall draft pick that was going to take a loser franchise and catapult them to a Super Bowl. The overlooked, under-appreciated, cocky gunslinger. The guy who had to transfer schools after his freshman season, but won the Heisman anyways. The man who many thought would completely turn around the culture of an organization.
Joe Burrow was the one who not only transferred schools, going from Ohio State to LSU, but who actually won a national championship there (as well as the Heisman), and lead THE MOST prolific offense in the history of college football.
Joe Burrow was the leader who could completely turn around the culture of an organization.
Joe Burrow was confident, not cocky.
Joe Burrow was who the Cleveland Browns were looking for.
Joe Cool. Joe Smooth. Joe Motherfuckin Burrow. Whatever you want to call him, he's everything and more that the Cincinnati Bengals could have hoped for. The craziest part? Outside of his offensive weapons (Joe Mixon, Ja'Marr Chase, Tyler Boyd, Tee Higgins), his team's not even that good! For one thing, his offensive line stinks.
Like historically bad.
The Bengals defense hasn't been anything to write home about either. They were 17th in points allowed, 18th in yards allowed, 12th in sacks, and 16th in creating turnovers. Overall, their defense was pretty much average.
Despite all of this, the Bengals are in the Super Bowl for the first time since 1989.
How??
Joe Burrow, that's how.
Meanwhile, the Browns are sitting at home yet again. This time with a former #1 overall pick who has proved to be nothing more than an average NFL starter. The worst part? Baker Mayfield is due to get paid within the next year.
The Browns will probably pay him too. Why? Because for all of his faults, Baker Mayfield is still the best QB Cleveland has had since Bernie Kosar was battling John Elway in AFC Championship games in the 80's.
Unfortunately he's not Joe Burrow.
Or Patrick Mahomes…
Or Josh Allen…
Or Justin Herbert…
He's Baker Mayfield.
And for Cleveland, quite frankly, that's simply not good enough in the 2020's version of the AFC.
Sorry not sorry.